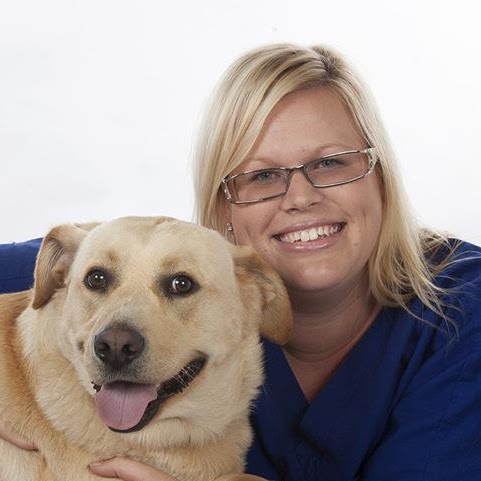 Stacey Hookham
RVN
Team Leader
---
Stacey is our Team Leader and has been working at Riverton Rossmoyne Vet since 2017. She graduated from Polytechnic West as a vet nurse in 2004 and subsequently went on to do courses in marketing and business management. Ever since she was a little girl, she knew she wanted to work with animals. Stacey has been working in the veterinary industry for about 20 years now, and she still loves it!
Stacey's favourite thing about being a vet nurse is the stories her clients share about the family and the pets and what they get up to! She has always lived in Perth and now resides in the hills of Roleystone on half an acre with two dogs, Violet the Labrador and Mickey the Maremma Sheepdog, three hens and a husband with four sons, Noah, Will, Nathaniel and Theo.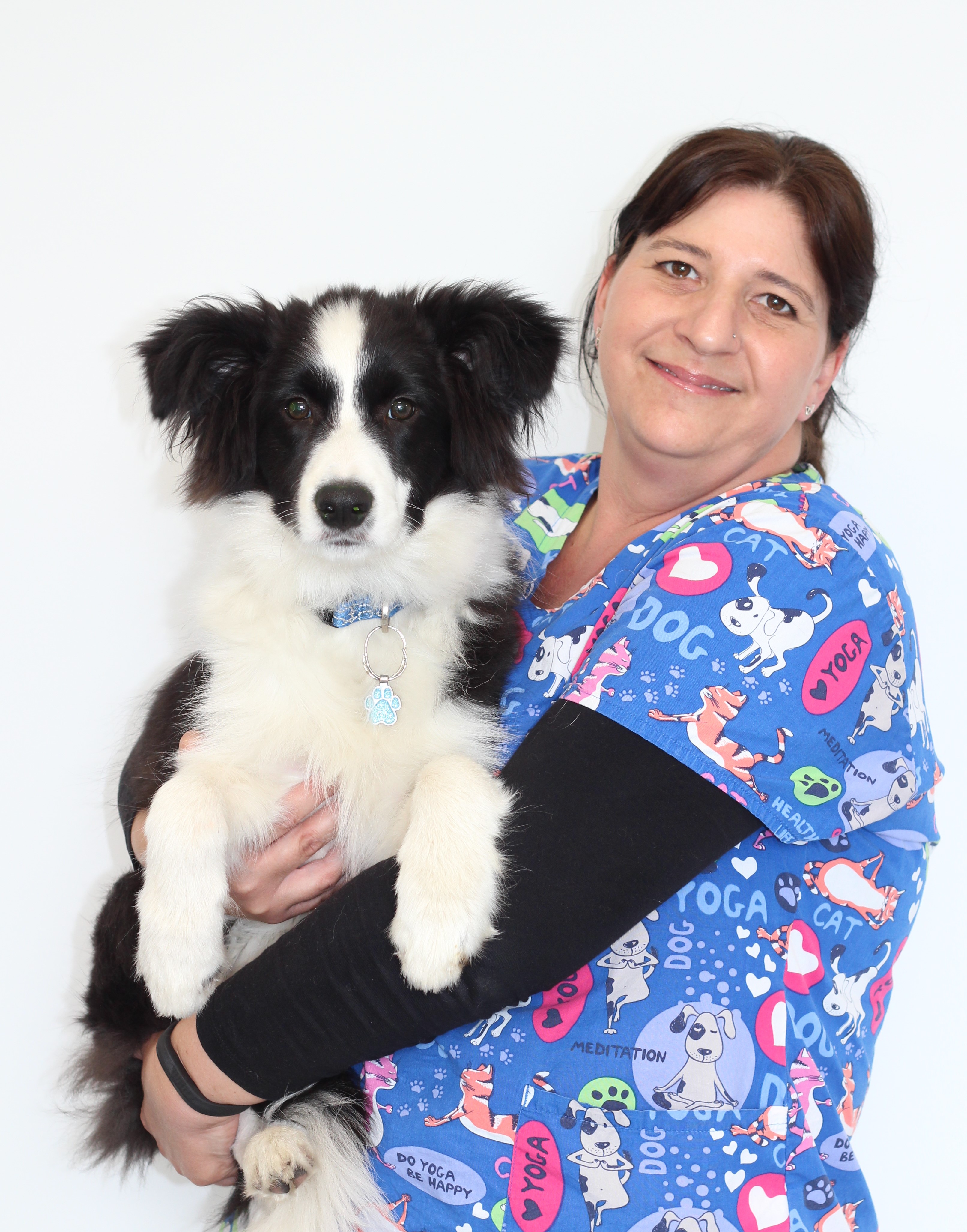 Oneeka Attwood
RVN
---
Oneeka has been working as a vet nurse at Riverton Rossmoyne Vet Hospital since 2009. She started here doing work experience while studying her Certificate III in Companion Animal Studies at Bentley TAFE. She then went on to study her Certificate IV in Veterinary Nursing at Polytechnic West on a part-time basis, graduating in 2012.
Oneeka has a keen interest in training and has completed additional courses in dog training and puppy preschool. She has been running our Puppy Classes for many years. Oneeka grew up in the southern suburbs of Perth with a "mini zoo" of animals, including dogs, cats, guinea pigs, rabbits, lambs and fish. She currently has 2 Border Collies called Jazz and Lynk.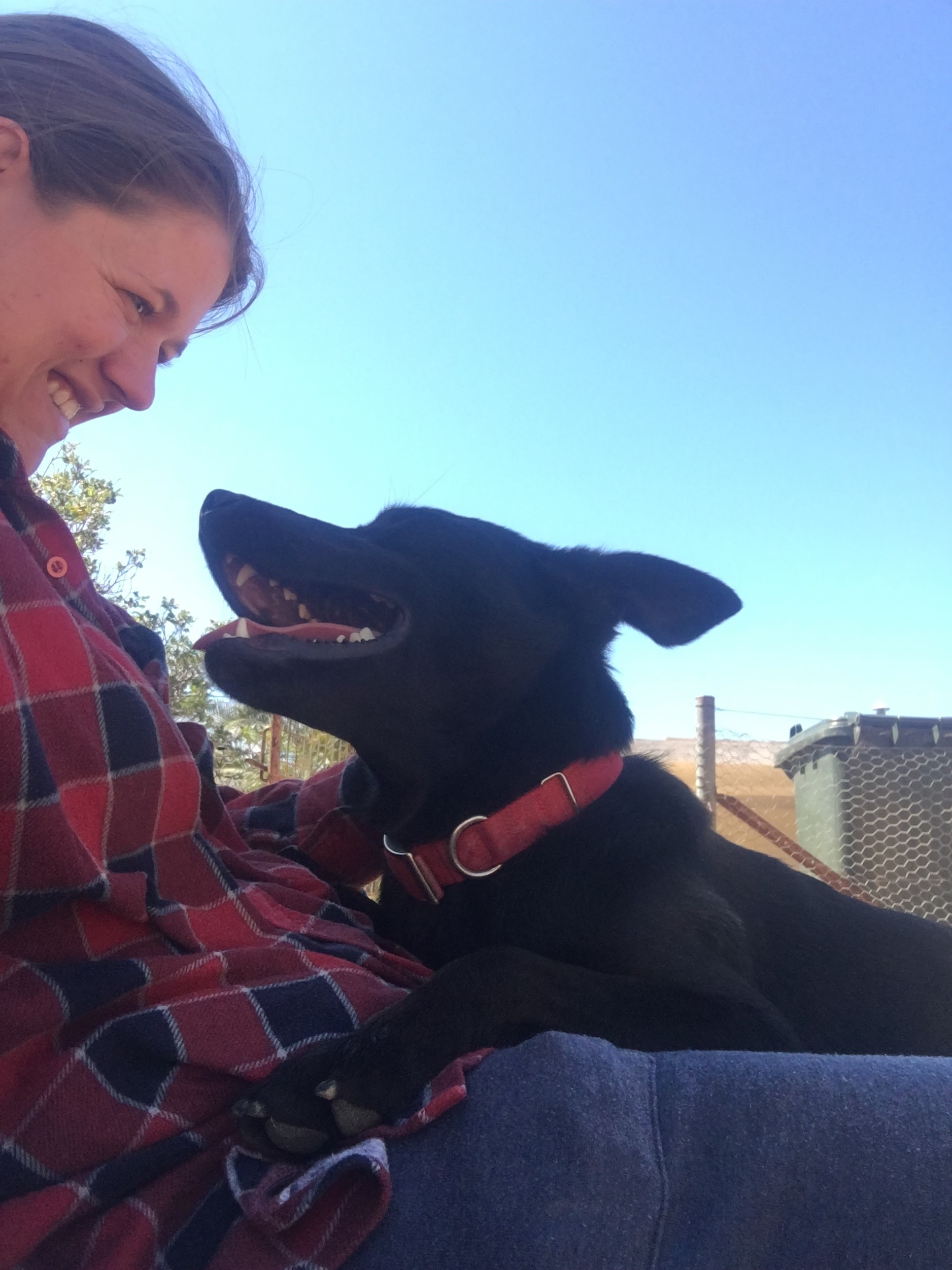 Melanie Just
RVN
---
Melanie graduated from her Certificate IV in Veterinary Nursing mid-2021, gaining a merit award for demonstrating outstanding academic achievement. Melanie joined Riverton Rossmoyne Vet straight after her graduation and is eager to provide you are your pets with the best care possible.
Melanie grew up on a farm surrounded by all kinds of animals that she would help care for! She moved to Perth to study after completing high school and is looking forward to getting another pet of her own soon.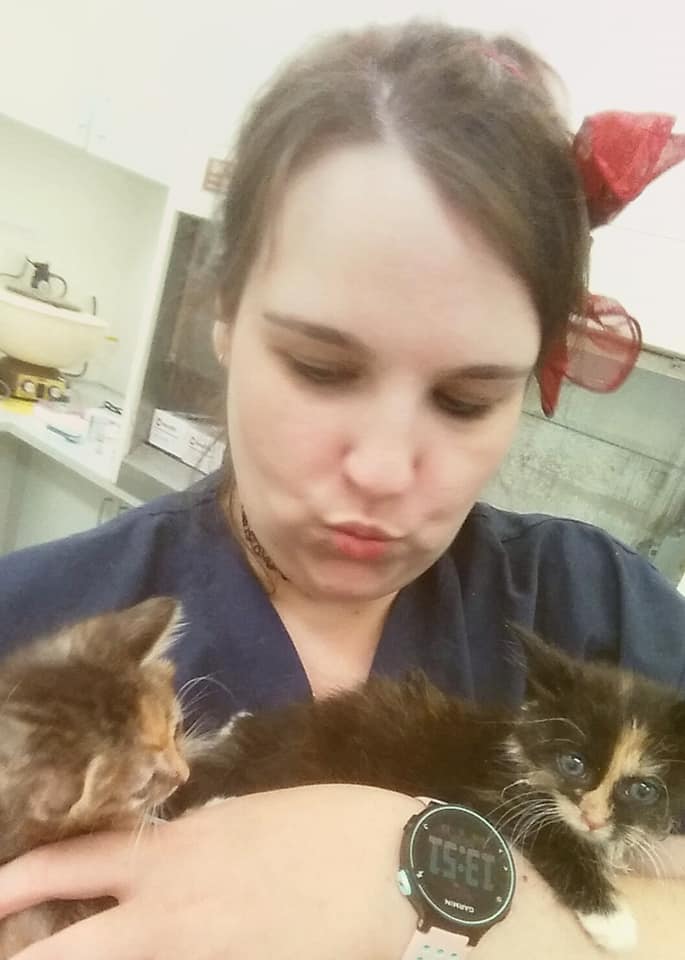 Abbey Hillman
RVN
---
Abbey joined the team at Riverton Rossmoyne Vet in 2019 and completed her Certificate IV in Vet Nursing in the same year, receiving a certificate of recognition for going above and beyond in her pursuit of caring for animals.
Animals have always been Abbey's passion and when she is not caring for patients, you will find her in the art room painting portraits of all kinds of animals! Abbey grew up with 3 gorgeous cats called Bubbles, Rosie and Mickey, but she has a soft spot for all creatures great and small.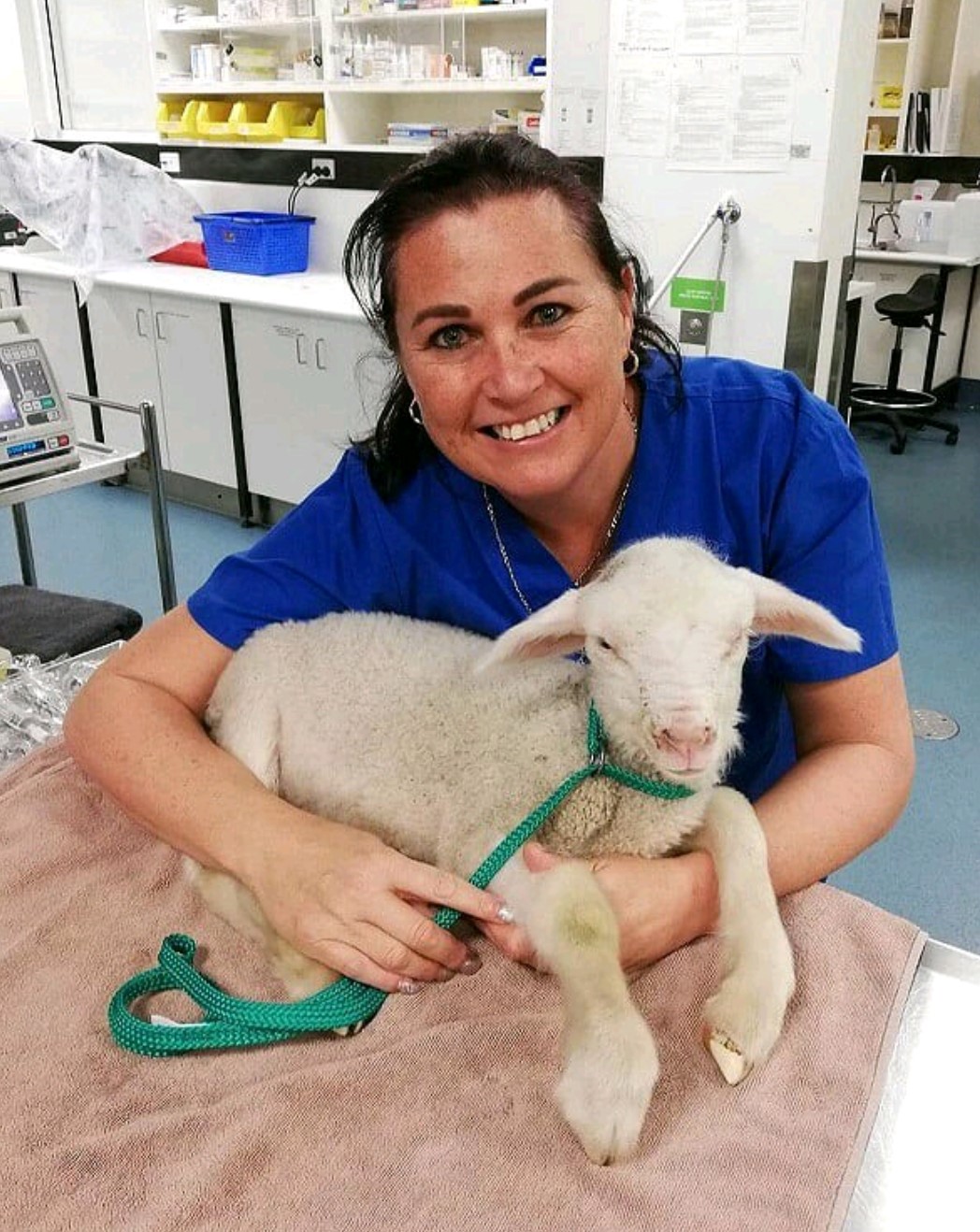 Pip Walker
RVN
---
Pip is a qualified veterinary nurse who first started working at Riverton Rossmoyne Vet several years ago, before re-joining our team in 2021. Pip has also worked in a large veterinary specialist referral centre and imaging practice.
Pip runs a busy, but organised, household with 4 children, 4 cats and 3 dogs! In her spare time she enjoys travelling, spending time with her family and hand raising kittens.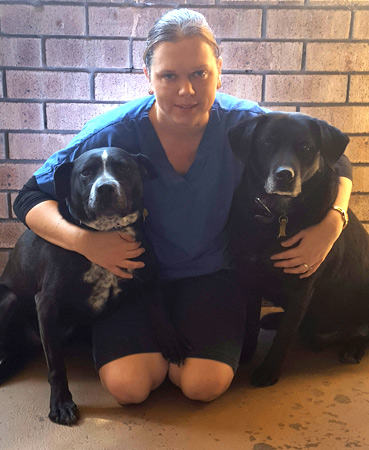 Cassandra Nixon
RVN
---
Cassandra is a qualified and experienced vet nurse who has worked in a variety of small animal practices, including a 24 hour emergency clinic, before first commencing at Riverton Rossmoyne Vet Hospital in 2017.
Cassandra balances her time working with looking after her two young children Ava and James, her 2 dogs, 2 horses and 1 cat! In her spare time Cassandra likes competing at horse shows, camping and spending time with her family and friends.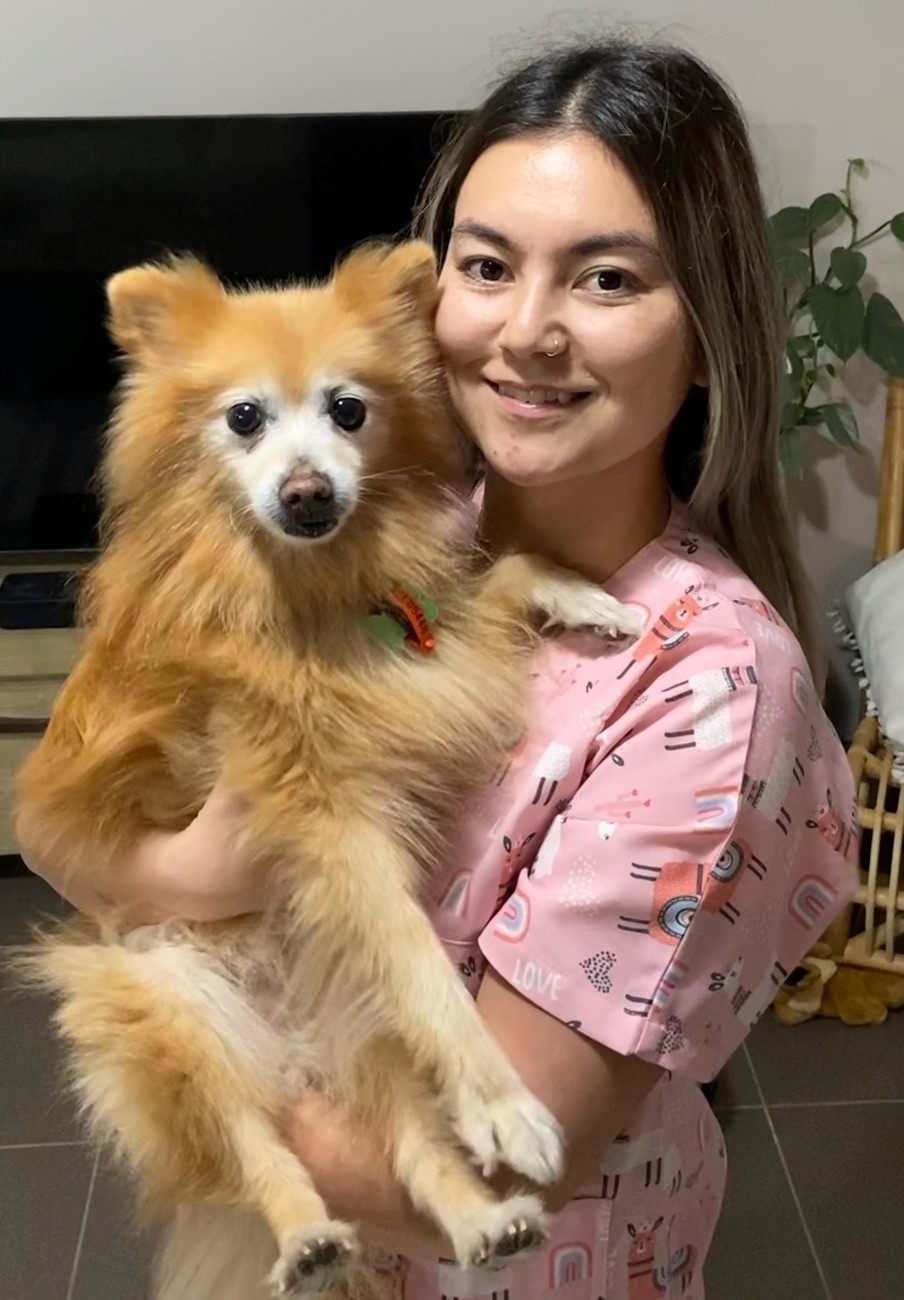 Kasumi Combs
---
Kasumi is currently studying vet nursing. She joined the Riverton Rossmoyne Vet nursing team in 2021 after she had completed a few months of work placement with us.
Kasumi loves all animals, and has a special interest in exotics and wildlife. In her spare time she volunteers in a wildlife veterinary hospital and rehabilitation centre. At home, you'll find her minding her own mini zoo of rescue animals with her dog (Saffron), two rabbits (Chilli and Pepper), two guinea pigs (Clove and Nutmeg) and cat (Haru)!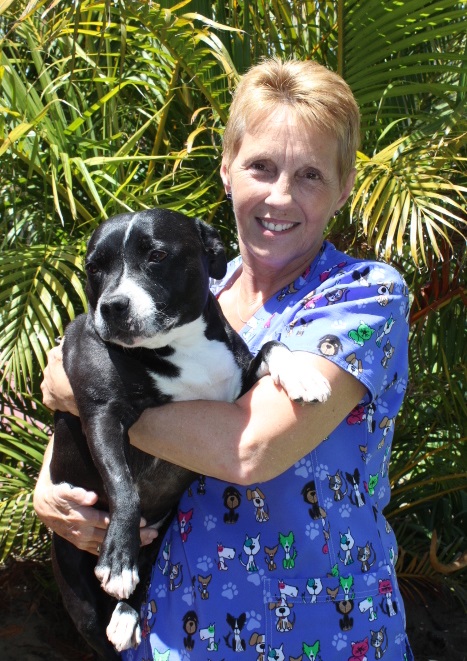 Jean Hall
---
Jean has worked at Riverton Rossmoyne Vet for over 15 years, making her one of our longest serving staff members! She currently works both on reception and doing practice administration. She enjoys meeting and getting to know the pets that visit the practice as well as their owners.
Originally from England, Jean has lived locally near the practice for many years. In her spare time, Jean likes gardening, shopping, boating and spending time with her grandchildren (including her fur-grandchildren!)