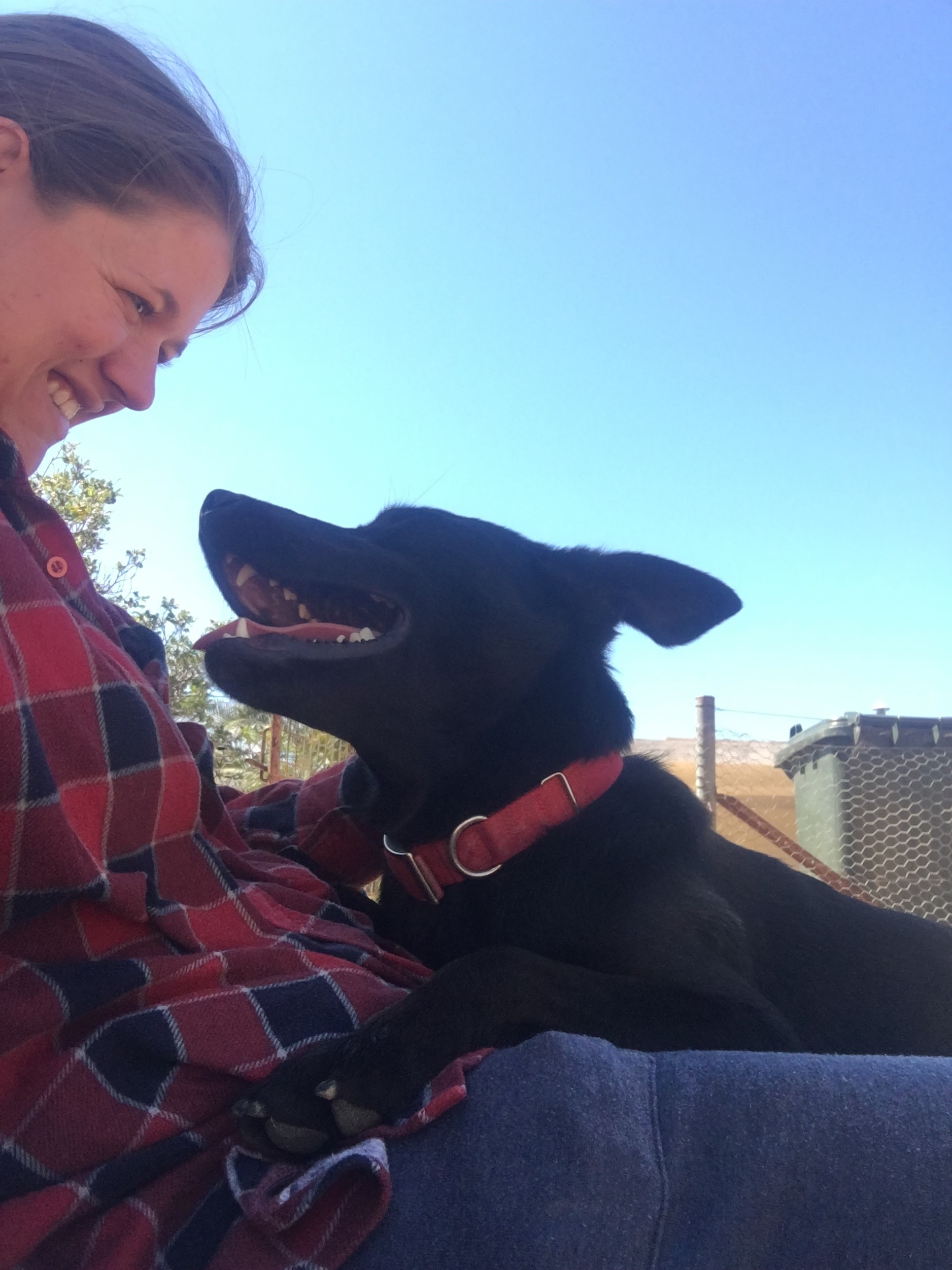 Melanie Just
RVN
Head Nurse
---
Melanie is our Head Nurse and has been working at Riverton Rossmoyne Vet since 2021. She graduated with her Certificate IV in Veterinary Nursing mid-2021, gaining a merit award for demonstrating outstanding academic achievement. Melanie is eager to provide you and your pets with the best care possible. She also enjoys running our Puppy Classes!
Melanie grew up on a farm surrounded by all kinds of animals that she helped care for! She moved to Perth to study after completing high school and recently adopted a pet bird called Uccello.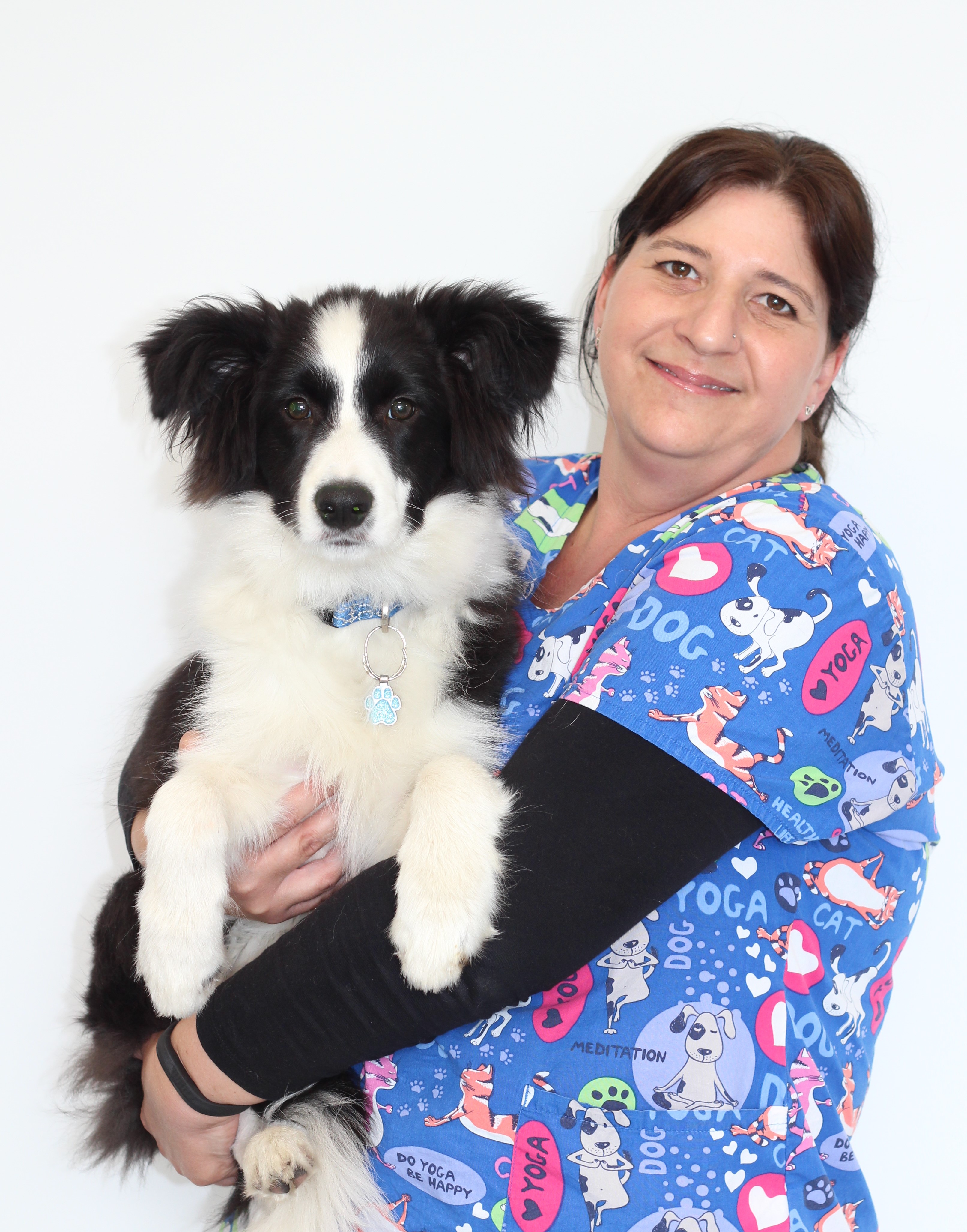 Oneeka Attwood
RVN
---
Oneeka has been working as a vet nurse at Riverton Rossmoyne Vet Hospital since 2009. She started here doing work experience while studying her Certificate III in Companion Animal Studies at Bentley TAFE. She then went on to study her Certificate IV in Veterinary Nursing at Polytechnic West on a part-time basis, graduating in 2012.
Oneeka has a keen interest in training and has completed additional courses in dog training and puppy preschool. She has been running our Puppy Classes for many years. Oneeka grew up in the southern suburbs of Perth with a "mini zoo" of animals, including dogs, cats, guinea pigs, rabbits, lambs and fish. She currently has 2 Border Collies called Jazz and Lynk.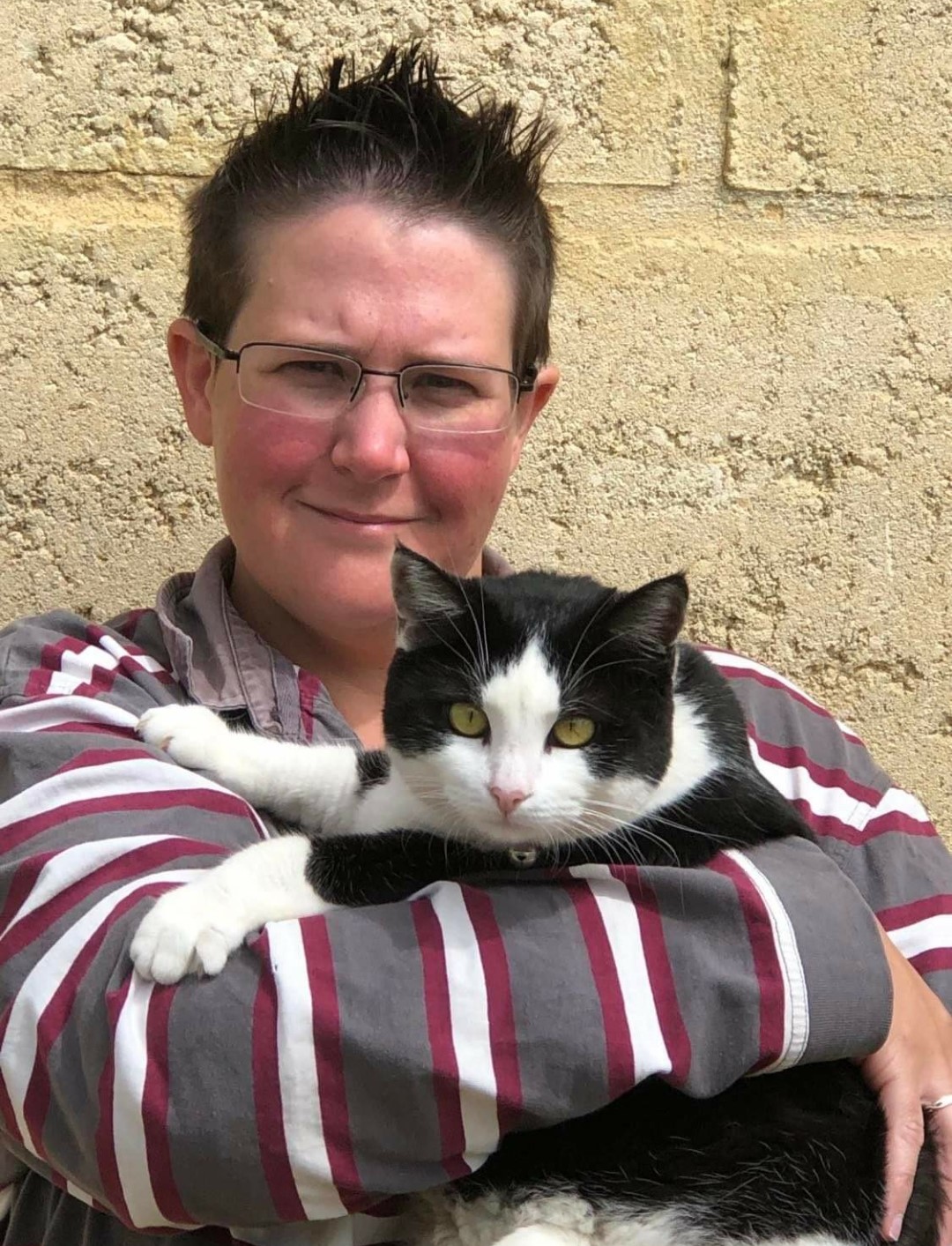 Kelly Booth
RVN
---
Kelly graduated from Bentley TAFE with her Certificate IV in Veterinary Nursing in 2003. A lifelong animal lover, her very first job was as a kennel hand at her local vet hospital over 20 years ago! Throughout her career, Kelly has worked as a vet nurse at several different veterinary hospitals around Perth before joining the team at Riverton Rossmoyne Vet in 2022.
Kelly has owned every animal possible to have while growing up in Fremantle. She currently lives with her partner and is owned by 3 cats she raised from birth!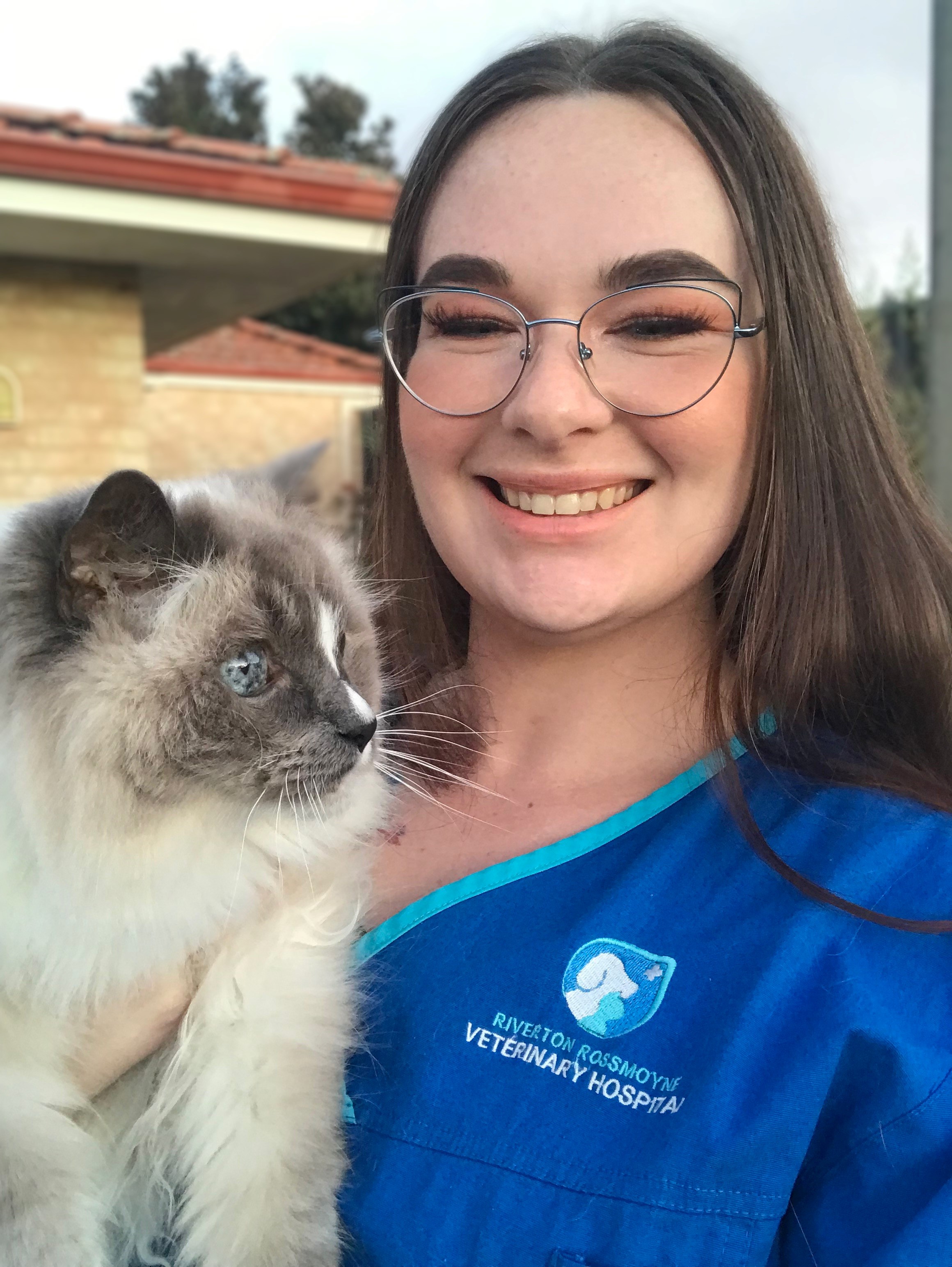 Emily Hughes
RVN
---
Emily joined the Riverton Rossmoyne Vet team in 2023 after graduating with a Certificate IV in Veterinary Nursing from AVT in 2022. She is a long time client of Riverton Rossmoyne Vet herself, with many of her own pets being cared for by the team! Emily worked in a variety of industries before following her love of animals in vet nursing. She is passionate about building trusting relationships with clients, and creating positive experiences for all kinds of animals at the vet.
Outside of work you can find Emily down at the horse stables and horse riding. Or curled up on the couch with a good book, accompanied by her ragdoll cat, Splat.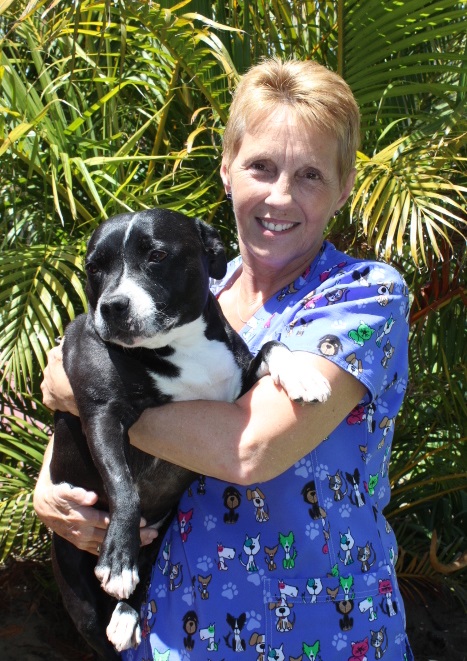 Jean Hall
---
Jean has worked at Riverton Rossmoyne Vet for almost 20 years, making her one of our longest serving staff members! She currently works both on reception and doing practice administration. She enjoys meeting and getting to know the pets that visit the practice as well as their owners.
Originally from England, Jean has lived locally near the practice for many years. In her spare time, Jean likes gardening, shopping, boating and spending time with her grandchildren (including her fur-grandchildren!)